Want to be the best possible, you?
Learn How to Break Bad Habits and Create New Good Habits for More Success in Life.
Pick Up The Ebook & Planner Pack Now:
"101 Ways to Break Bad Habits & Create Good Ones" & "Becoming the Best Me Planner"
From: Mike Conkey, Business Coach & Entrepreneur 
Date: 03/09/2019
Subject: Break Bad Habits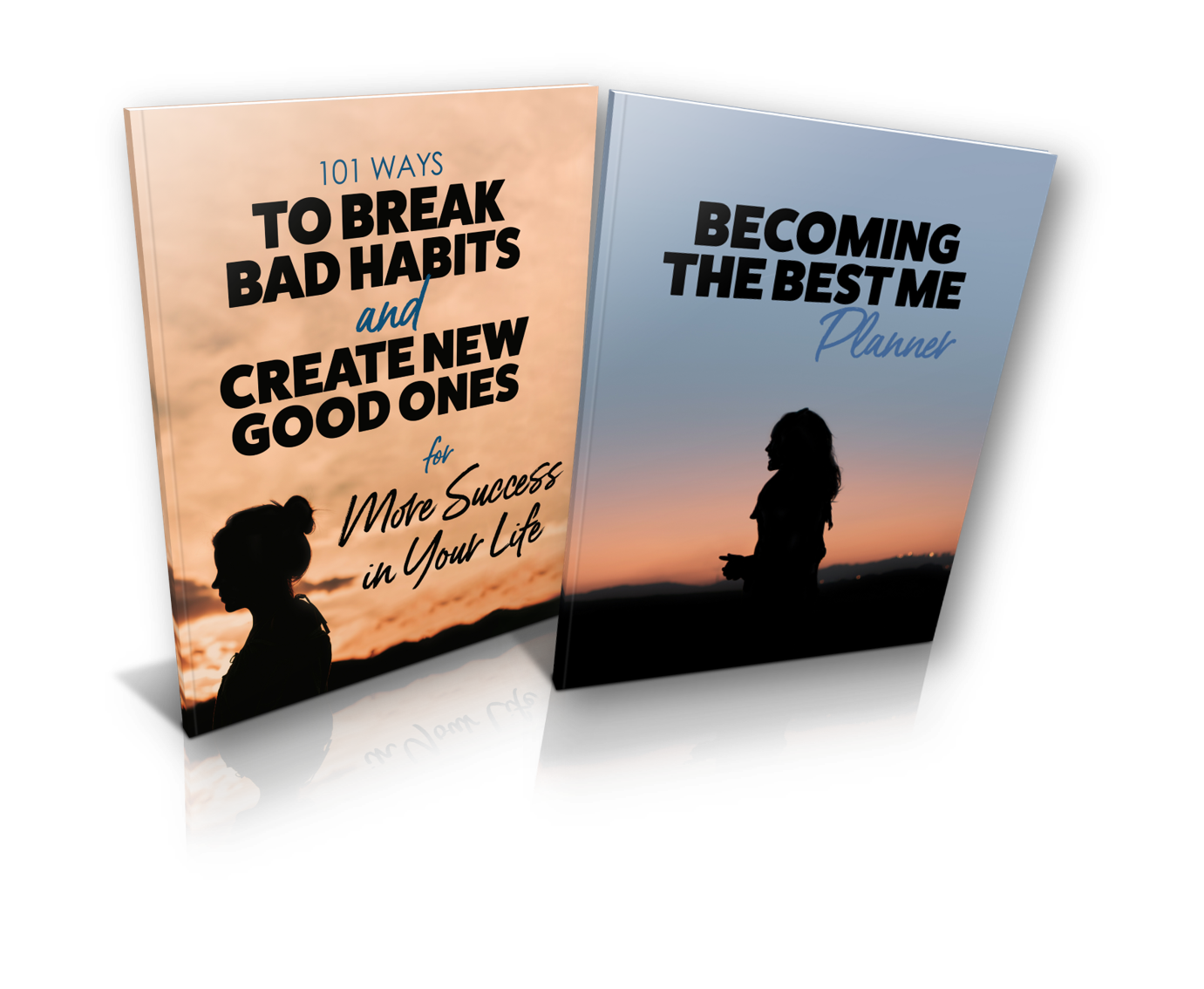 Dear Visitor,
Habits are an integral part of our lives. Good habits can help us reach our goals and live the life we want to live. Bad habits can interfere with that; causing us to lose focus, have poor health and more.
The thing about bad habits is, they can be broken. But breaking bad habits isn't about stopping the habit. It's more about replacing it with something better.
If bad habits are keeping you from being the best you possible, our free report pack can help you.
Sign up today and you'll receive:

An ebook with 101 ideas for breaking bad habits and creating new ones.

A 365-day planner so you can keep track of your progress.
Claim Your Free Access:
101 Ways to Break Bad Habits and Create Good Ones
Simply enter your name, email address and click 'Sign Me Up!' below to instantly receive your guides right away.
Click to reach the registration page where you'll enter your first name & valid email address
Your privacy is protected and your email address will only be used by Mike Conkey and Personal Technology Enterprises, LLC to communicate with you about breaking bad habits, creating new, good habits, and related subjects that we think you may be interested in. You can cancel your subscription at any time.
If you are ready to be the best possible you, then get signed up right now. Just enter your first name and email address above to get your guides, at no cost to you!
Here's to Your Success,
Mike Conkey
Business Coach and Entrepreneur
Copyright © Perssonal Technology Enterprises, LLC and Mike Conkey. All Rights Reserved.
211 Greenwood Ave. 2-2, #219, 203-312-7619, Mike Conkey